Items tagged with 'sony+ericsson'
Thursday 15th February 2007
My Sony Ericsson k800i started playing up recently. A known bug with the Firmware, when trying to use applications it would simply say 'Unavailable' or something like that. Anyway, rather than send it to Orange for repair I thought I'd investigate fixing it myself. And well, I did. I was so pleased I thought it worth sharing with fellow owners of the phone:
1. Go to www.wotanserver.com and buy some account credit
2. Download the Wotan Client
3. Follow these instructions, they're fairly simple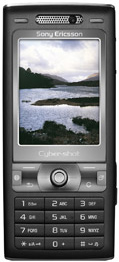 Once you've done that, your phone will have the original firmware it was meant to have. It'll even have a software update option to upgrade the firmware directly from Sony Ericsson, as and when updates become available.
Oh, and download MyPhone Explorer from the MyPhone site. I can honestly say it is the most awesome software I've had for a phone. It lets you back up your text messages! (for me, this is a novelty having never investigated before).
Thoroughly recommended anyway.
Also recommended are the following applications: Google Mail Mobile (go to: www.gmail.com/app on your phone), Google Maps Mobile (go to www.google.com/gmm on your phone) and Opera Mini (go to: operamini.com on your phone).
---
Page 1 of 1 pages