Thursday 12th July 2007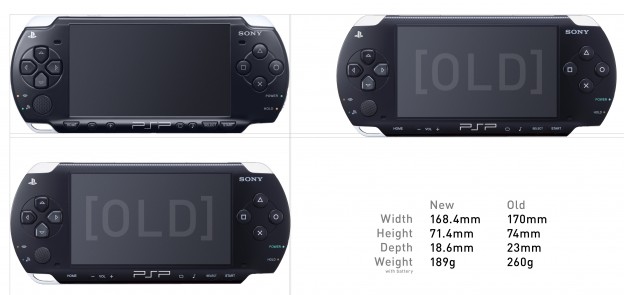 Sony, as expected, have just unveiled their new slimmer, lighter PSP. That'll be the, er, PSPtwo? Anyway - it's pretty much the same. The weight will make a difference but I can't help but feel disappointed that additional features have been left off.
Where's the built in flash memory? Bundling a 1Gb card is nice, but kinda old now.
---
---