Tuesday 22nd May 2007
The time has come to clear out a few things. And one of those things is the Linux Kit for PlayStation 2 which I bought for, what, £200 in 2003?
It was awesome when I first got it - well, at least to look at. A shiny new PS2 with a keyboard and mouse, hooked up to a monitor running Linux. Wow - those were the days, eh? When the PS2 was a mighty new machine capable of anything...? (Heh. Infact, it ran a bit slow and I only ever used the keyboard and mouse).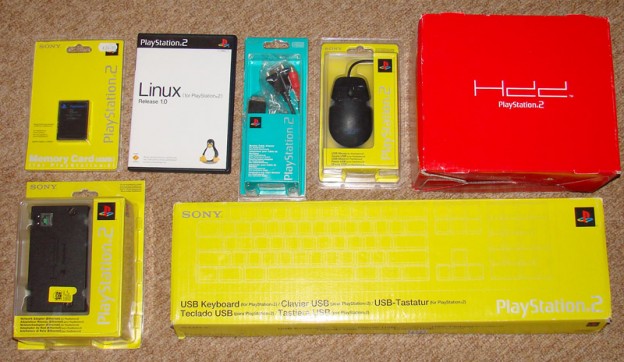 Not quite. But the Linux Kit has survived 4 years with just a few scratches. So I've whacked it on eBay, along with it's 40Gb HDD, Official PlayStation 2 keyboard and mouse - plus all the other bits that come with it.
If you fancy picking up a little piece of collectable PlayStation history, go for it...
You can find out more about Linux for PlayStation 2 at the official website.
---
---