Wednesday 13th January 2010
These WITI TV-6 Adverts and trailers that have recently made their way to YouTube (or at least to my consciousness) are possibly the best adverts of all time. Not only for clearly being one-hundred-percent the basis for the movie Anchorman, but, well they're actually real. A handful are here for your immediate viewing pleasure:
---
Monday 30th November 2009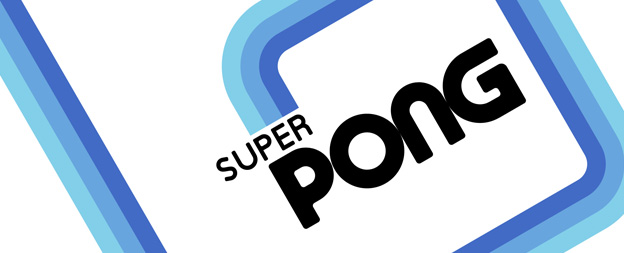 Following on from that Vectrex manual cover last month, I wanted to trace the box design of Super Pong which also caught my eye.
It's far from perfect. Well, that S is really annoying me so I might have to come back and fix it later. Anyway, retro FTW.
Click the image for the full widescreen desktop image.
---
Wednesday 23rd September 2009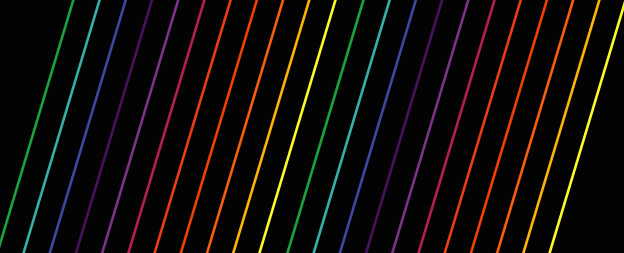 After looking at a fantastic selection of Vintage Arcade Game Graphics (via @vicki_brown), I felt compelled to make myself a new desktop based on the rather awesome Vectrex instruction manual. I rather like it anyway, it's here.
My iMac is now officially The High Performance Machine.
---
Sunday 20th September 2009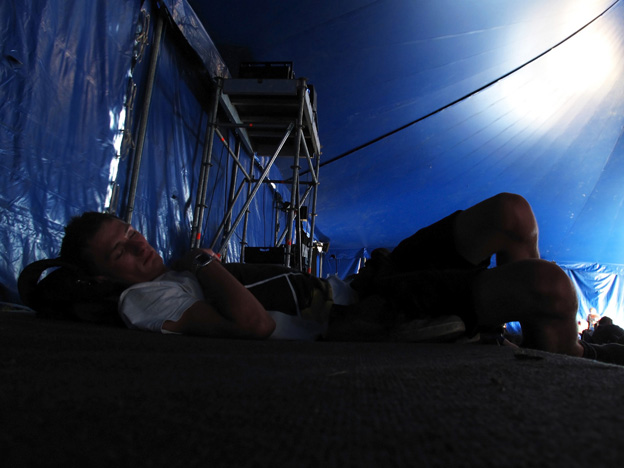 Life moves pretty fast.
I've been realising this rather a lot lately, as the end of the year draws near and we're fast approaching 2010.
I can't quite believe it's been ten years since I was at Sixth Form College, ten years since I started University - those are ten years in which so much has happened. I'm feeling like I need to make a bit more of these days as they tick on by… Oh well, big sigh, Sunday blues and all that.
Heck, I can't even believe that this summer is over already and its already over a month since I was at The Big Chill (which incidentally was fricking awesome). I've uploaded a few pics to Flickr today - a task which has taken far too long. It was a great weekend, made even even better by the fact my friend Jez won two tickets and gave me one of them. It was a photo of me dressed as a zombie which won the tickets, mind (related to the zombie event they held on the first night).
I took the photo above at the Big Chill in the Film Four tent. There was a strange documentary on which, well - clearly wasn't very engaging, but the tent provided 30 mins of shade from the beautiful sunshine. My brother Leo conked out for the duration…
---
Sunday 24th May 2009
I set a twitter trend the other day which proved to be somewhat entertaining for a while.
After a friend mentioned the first record he ever bought, I decided to follow it up with a tag and see what would happen. It turns out that nothing much will happen unless some slightly more elite Twitter users join in - and it was when my sister tweeted her #firstrecord, then the ball really got rolling. A few hours later, #firstrecord was number one on the twitter.com trends list with 1200+ tweets and rising.
Not much of an achievement, but there were some really funny tweets from people who clearly had reason to be embarrassed. Plus, lots of nice reminiscent memories of buying cassettes and vinyl on the high street too.
I'm not quite sure that people buying their first music on iTunes will have quite the same memories and feelings to look back on.
Oh, and my #firstrecord was not very good; Bart Simpson's Do the Bartman, on 7" from Woolworths at Broadwater in Worthing, 1990. Still got it.
---
Sunday 3rd May 2009
Stumbled in to this today and whilst it's not very new, it's most definitely worth watching.
---
Thursday 12th March 2009
Spike was being exceptionally beautiful the other day, so I felt compelled to honour his blatant request for a quick photo session.
His favourite hang out this winter has been on the back of the sofa, which sits right next to the radiator. It gets really hot but he never moves. Sometimes he just sits there with his nose mere millimetres away from the hot metal. I think he likes feeling the of the hot air flowing over his nose.
---
Thursday 5th March 2009
Today is a good day. I have a new full time job! And it's the best job evaaar!

My head will be in the clouds for a while.
Incidentally, it turns out that the woman in the video is Simon Pegg's Mum. Great! (thanks to typecub for that!)
---
Tuesday 24th February 2009
I organised a big party last night, to say some farewells and share a few beers with ex-colleagues from NCsoft Europe.
It was great fun. Took the PS3 along for a bit of a SingStar sing song. Drunken video evidence below, of perhaps one of the more fitting songs.
Towards the end it was pretty funny. With a hardcore group of about 15 of us singing the house down, all the while getting some pretty disgruntled looks from the few, sober customers at the other end of the bar.
---
Sunday 22nd February 2009
Little red courgette.
(It does help if you know who Prince is and the reference).
I love that joke. Almost as much as the two eggs in a frying pan one. Jemima has a good collection on her blog now, with some great ones in the comments too.
---