Items tagged with 'food'
Monday 21st July 2008
Saturday
Cheese and ham croissant
Cup of tea
Melon
Beef
Peas
Cheese and bread
Kiwi
Coffee
Chocolate biscuit
Pastis
Crisps
Cherry Tomatoes
Goats cheese and jam on savoury biscuits
Sausages
Lamb barbeque skewers
Spanish omelette (Tortilla)
Taboulé (couscous with vegetables)
Lettuce
Red wine
Coffee
Biscuits
Ice cream
Beer
Sunday
Baguette and jam
Tea
Apple juice
Crisps
Cherry Tomatoes
Crab flan
Salad
Fresh homemade mayonnaise
White wine
Broad Beans
Green beans
Lamb
Cheese
Red wine
Coffee pavlova
Raspberry pavlova
Champagne
Coffee
Sweets
Coffee
Chocolate
Chicken
Lamb
Fresh homemade mayonnaise
Green beans
Salad
Taboulé (couscous with vegetables)
Fromage
Chocolate desert
Hoegaarden
---
Saturday 12th July 2008
It was my birthday last week and the two leading ladies of my life, Mum & Caroline both made me a cake. I'm still feeling pretty smug.
Mum made me a classic chocolate cake with cream filling. Very chocolately, very creamy, very 'mum' and very damn good.
Caroline tried a little fruity number (still talking about the cake here), a Strawberry cheese cake with masses of fresh strawberries sitting on a bed of creamy goodness, nestling in a delicious crumbly base with white chocolate chunks in - delicious.
Needless to say, both cakes were absolutely amazing. It was the first time I'd had two slices of cake for breakfast ever. I was ready for a kip by 10am that morning...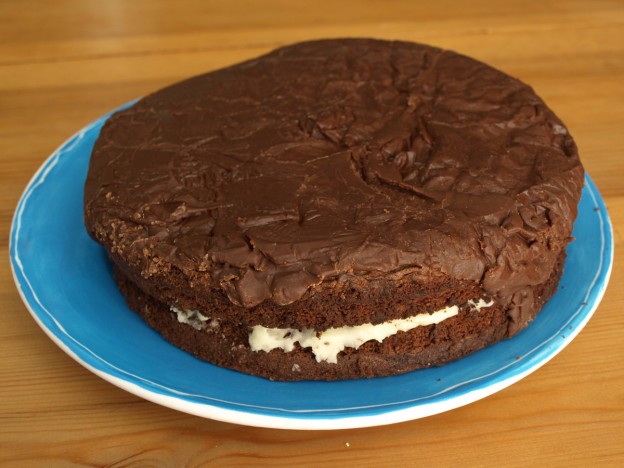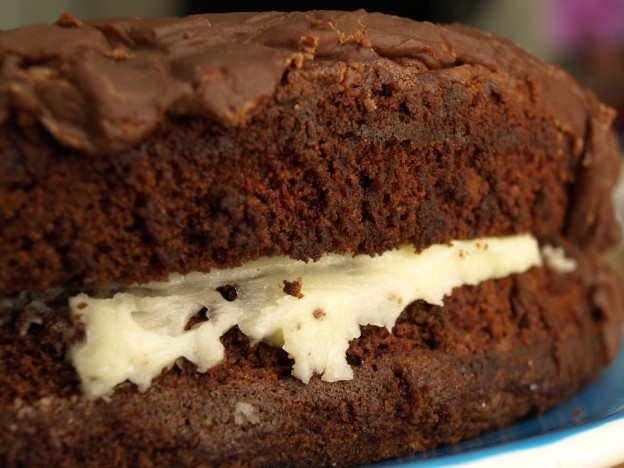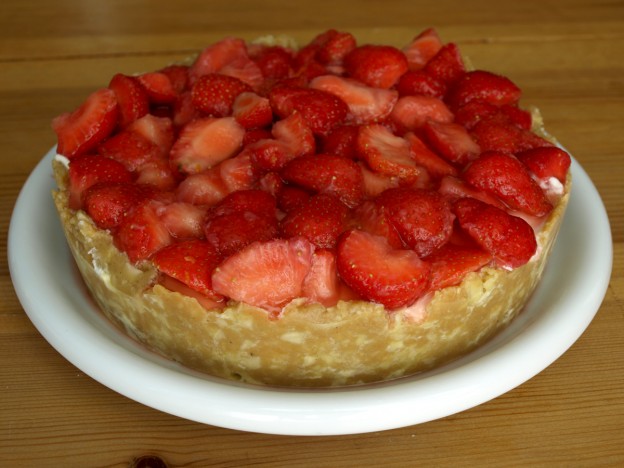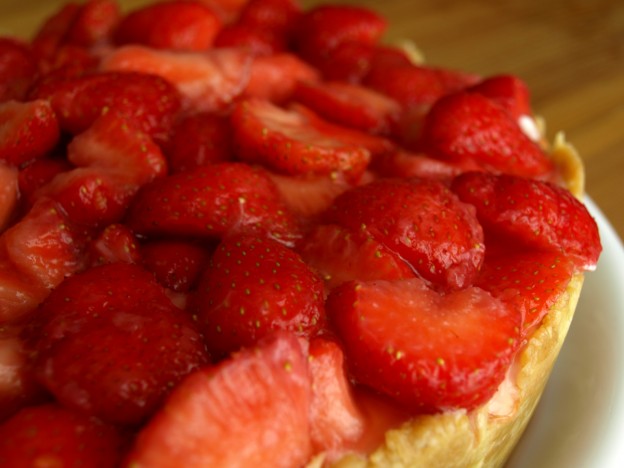 ---
Page 1 of 1 pages