Thursday 31st May 2007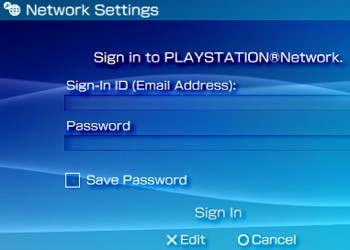 The PSP get's it's remote play update today, as reported last week when the PlayStation 3 firmware 1.8 was announced. The update is currently on the Japanese website, and is expected to roll out globally today.
The Release notes look like this:
Users

Support has been added to allow remote play over the Internet in [Remote Play]
[RSS channel guide] has been added as a feature under [RSS Channel]
The main feature of PSP firmware 3.5 now allows you to remotely access all of the media stored on your PlayStation 3, as well as use the internet browser and your friends list (with chat tools).
This video shows the login process, the proper video I made got screwed up so I'll try making another one later...
Japanese website (Google translation)
---
---