Saturday 16th February 2008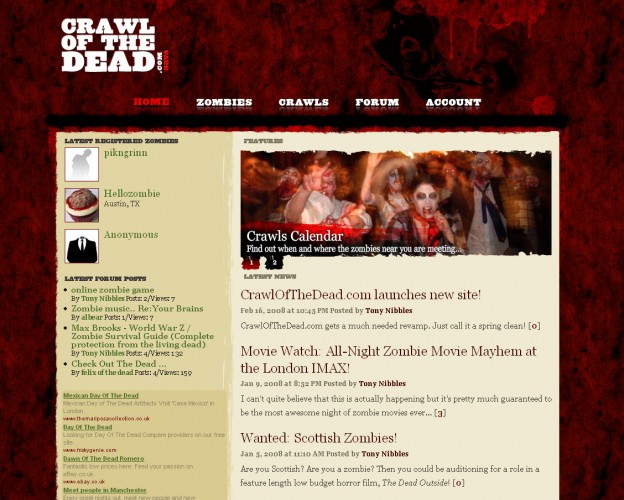 I've just finished work on my second version of Crawl of the Dead!
Ever since the site launched I have not been pleased with it, so after a few months of hard spare-time graft, I've finished version 2. Or "2.0" if you like. It's got some general improvements to the design plus some new features.
CrawlOfTheDead.com is a social networking site for Zombies. "Because zombies need friends too..."
If you're a zombie, get yourself over there!
---
---