Saturday 13th September 2008
I stumbled in to this letter that my Dad wrote back in 2003, complete with his follow up reaction in pencil. It really made me smile to read this.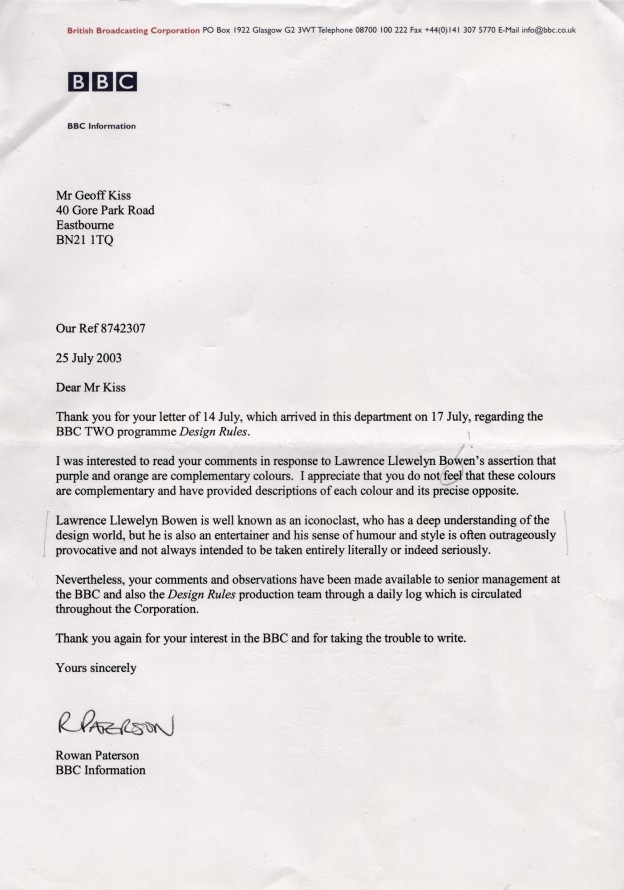 ---
Thursday 11th September 2008
Well, I say the 'The After Eight Face Climb Challenge', but it doesn't have a name and I just made that up.
Ok, so it's a simple game. For the game, you need two things:
An After Eight
A face
Step 1
Place the After Eight on your forehead.
Step 2
Moving your head and face, attempt to deliver the After Eight in to your mouth. Nothing must touch the After Eight and you must move it only using the power of your face.
The attempt will then looking something like this...

Alcohol consumption may provide added comedy effect.
Second attempt and I got it in ;)
---
Thursday 11th September 2008
It's been a while since I popped a WordPress blog on to my site and starting posting, but a few things have niggled me about the site and its design, so I wanted to tidy things up a bit.
Here you go then, tomkiss.net revamped. A little. I've uninstalled WordPress and switched over to Expression Engine, which makes life a bit easier.
Apart from a massive, spanking image of my face on the homepage, there's not much new on the site apart from the design. Anyways, I've still got some tidying up to do for those people using archaic browsers, so if you notice anything I've missed, then please feel free to pop it in a comment and I can fix it.
Toodly pip-pop!
---
---
Wednesday 23rd July 2008
Last week saw the arrival of the NCsoft billboard in central Brighton. The advert, for NCsoft, is up for 4 weeks at the top of North Road, which means it's up there during the Develop conference in Brighton.
This will be my first ever billboard, woot. Well - I say 'my' but the adverts' graft is essentially a 2 man job. Various ideas came up from discussions in the team, Will (fellow designer in the team) and I then developed suggested ideas to pitch internally.
The 'reflected worlds' creative got picked. Will and I set out to find a decent location for a shoot, which we then did the following week with Mat (our in house photograpy chap) and some suitably looking "Brighton" people.
Then the Photoshoping began, I got the initial composition sorted, tidied up all those horrible rusty railings along the seafront and made that water look a bit more inviting and all sorts of other tweaks. I passed it on to Will who did a fine job at sifting through the amends and perfecting the image to its final state. Done. Sorted.
I'm quite pleased with the end result. Will and I actually took some video clips of passers by to guage their reactions. Probably not the best idea that, ahem (it really is easy to forget what the average person knows about 'online games'). But still - the advert does what it set out to do: tell people that NCsoft are in Brighton and make online games. Woohoo. Pats on backs all-round.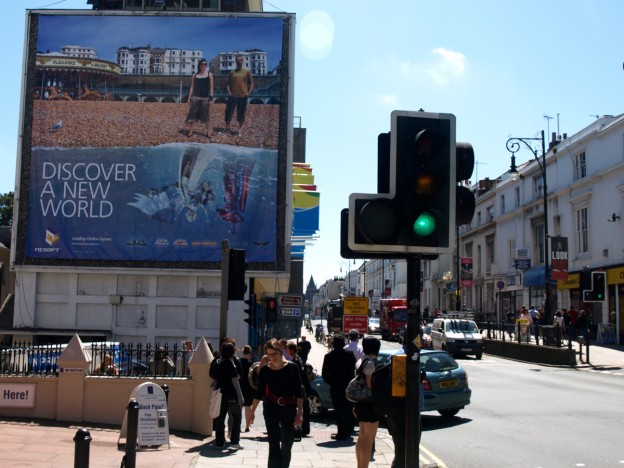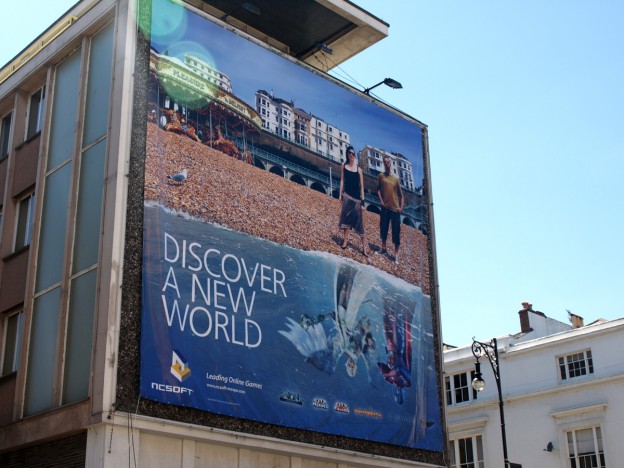 Keep an eye out for the Bling Gnome we hid in there ;)
---
Wednesday 23rd July 2008
Whilst watching the latest Little Big Planet trailer over on the new official website, I was pleased to see that the game now officially includes GIANT ENEMY CRABS.
Excellent news!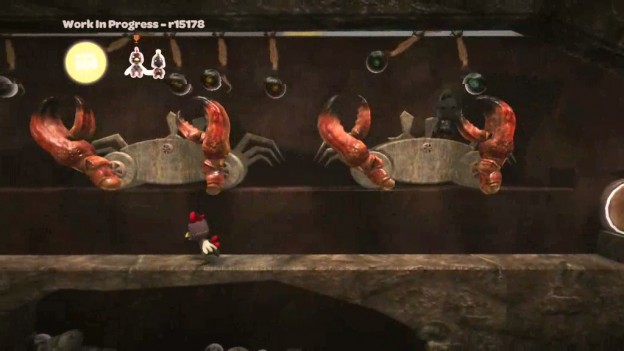 ---
Monday 21st July 2008
Saturday
Cheese and ham croissant
Cup of tea
Melon
Beef
Peas
Cheese and bread
Kiwi
Coffee
Chocolate biscuit
Pastis
Crisps
Cherry Tomatoes
Goats cheese and jam on savoury biscuits
Sausages
Lamb barbeque skewers
Spanish omelette (Tortilla)
Taboulé (couscous with vegetables)
Lettuce
Red wine
Coffee
Biscuits
Ice cream
Beer
Sunday
Baguette and jam
Tea
Apple juice
Crisps
Cherry Tomatoes
Crab flan
Salad
Fresh homemade mayonnaise
White wine
Broad Beans
Green beans
Lamb
Cheese
Red wine
Coffee pavlova
Raspberry pavlova
Champagne
Coffee
Sweets
Coffee
Chocolate
Chicken
Lamb
Fresh homemade mayonnaise
Green beans
Salad
Taboulé (couscous with vegetables)
Fromage
Chocolate desert
Hoegaarden
---
Saturday 12th July 2008
It was my birthday last week and the two leading ladies of my life, Mum & Caroline both made me a cake. I'm still feeling pretty smug.
Mum made me a classic chocolate cake with cream filling. Very chocolately, very creamy, very 'mum' and very damn good.
Caroline tried a little fruity number (still talking about the cake here), a Strawberry cheese cake with masses of fresh strawberries sitting on a bed of creamy goodness, nestling in a delicious crumbly base with white chocolate chunks in - delicious.
Needless to say, both cakes were absolutely amazing. It was the first time I'd had two slices of cake for breakfast ever. I was ready for a kip by 10am that morning...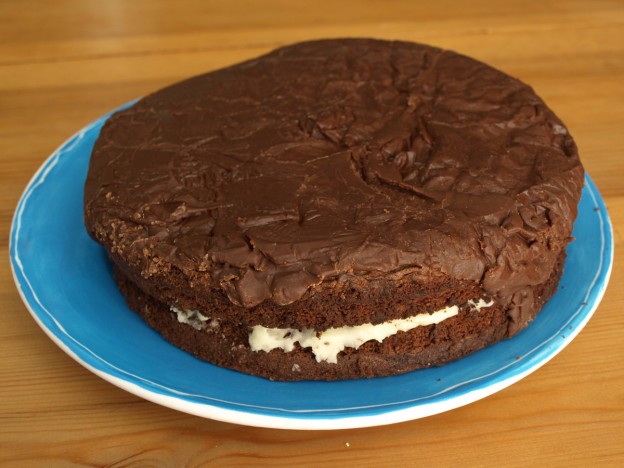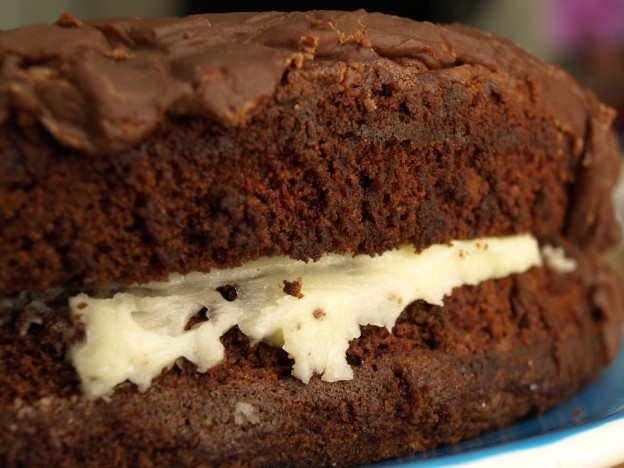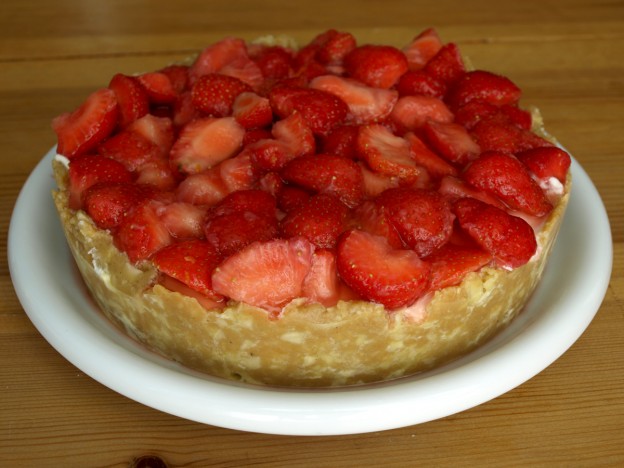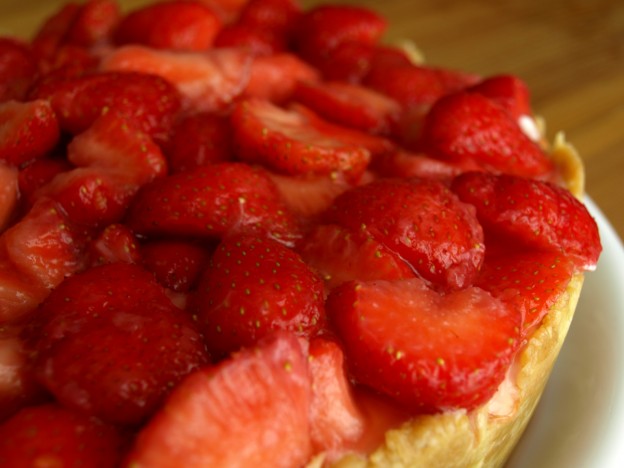 ---
Monday 30th June 2008
Wow. It's finally, actually going to be out. That custom soundtrack adding, in-game messaging adding, in-game XMB adding, Trophy adding, *CLOCK* - adding update for the PlayStation 3.
Oh well, let's see what the update comes with with the speil from the press release:
Firstly, the 2.40 enhancement allows XMB™ (XrossMediaBar) access in-game. This means that you can access the PS3 menu at any time while playing most games, simply by tapping the PlayStation button on your controller. With 2.40, you can check if any of your friends are online (thanks to their own user profile), read and send messages, change some settings for games, all without having to quit the game you are playing. While you can't pause an online multiplayer game involving other people, you can rejoin play at any time when you've finished browsing. Along with these enhanced communications features, the Friends list capacity will double to 100 Friends.
2.40 also delivers trophies to recognise players' achievements in the online arena. Other competitive activities recognise winners with trophies – so why not gaming on PS3? Many online games will have gold, silver and bronze trophies – with platinum available for those who snag all three – all displayed on the XMB for everyone to see.
Super Stardust™ HD, a PLAYSTATION Network-exclusive released last year, will be the first game to leverage the Trophies system and will offer a variety of trophies**. The following first-party games are also slated to offer Trophy support:
BUZZ!™ Quiz TV
LittleBigPlanet™
MotorStorm™ Pacific Rift
NBA 09 - PS3
PAIN**
PixelJunk™ Eden
Resistance 2™
SOCOM: U.S. Navy SEALs Confrontation
Warhawk™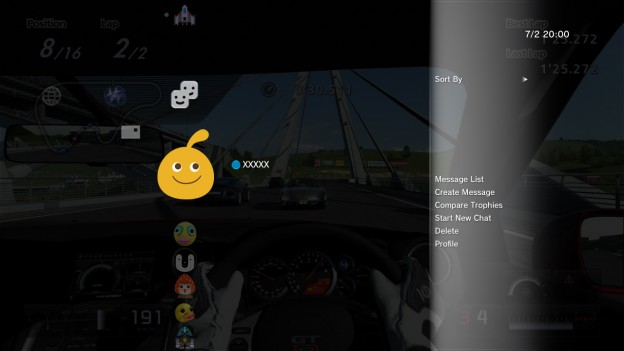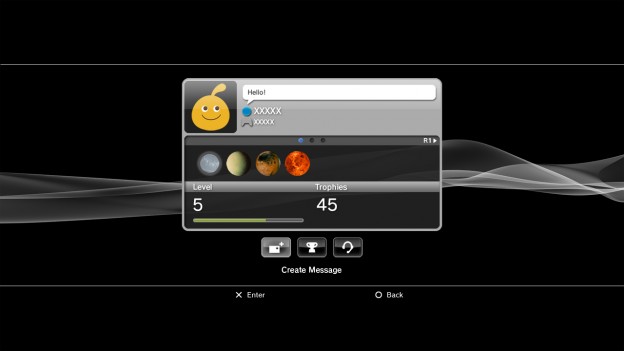 Walkthrough Part 1
Walkthrough Part 2
Europe also gets the Dual Shock 3 this week. I'm rather glad I didn't bother waiting, else Uncharted would still be sat on my shelf unopened.
---
Friday 27th June 2008
Coming soon then: 'Life with PlayStation', a funky little app that takes the super-gorgeous HD planet earth which comes up as a visualiser for music, and throws in some global weather forecasts and news around the world. That, is very nice.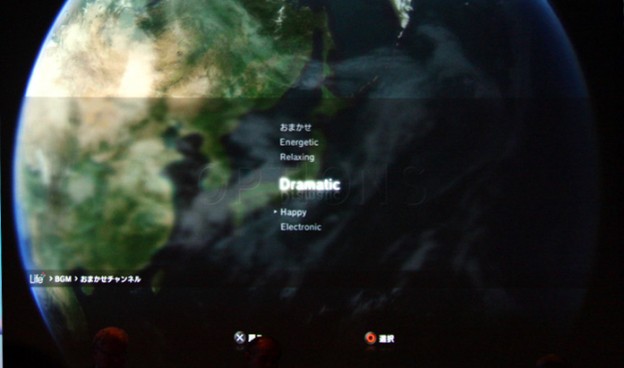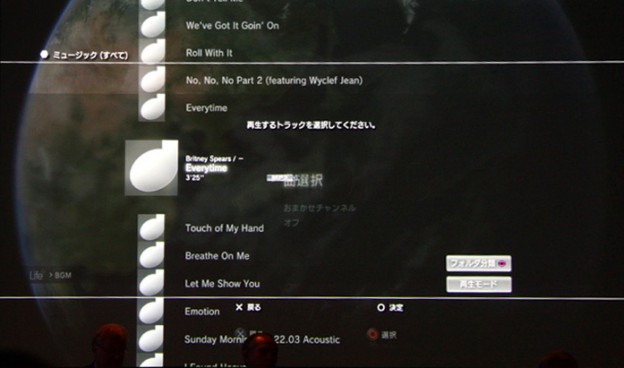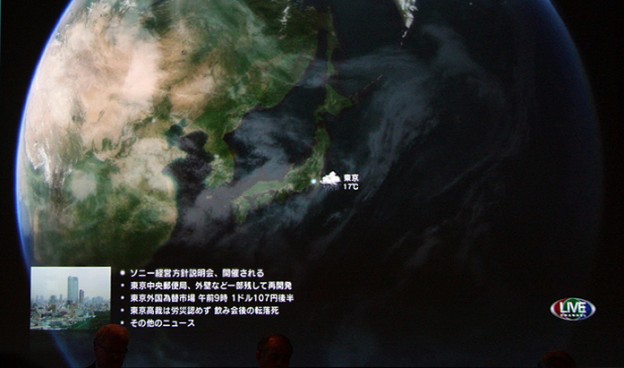 Also on the horizon - the PlayStation Video Store on PlayStation3 and PSP (summer infact, if you live America - doh!). Nice video previews and HD downloads there. I'm sure it'll take forever to come out in Europe, but then we do have PlayTV coming out at some point...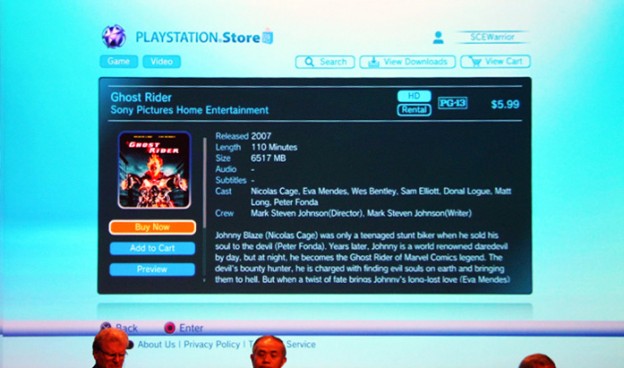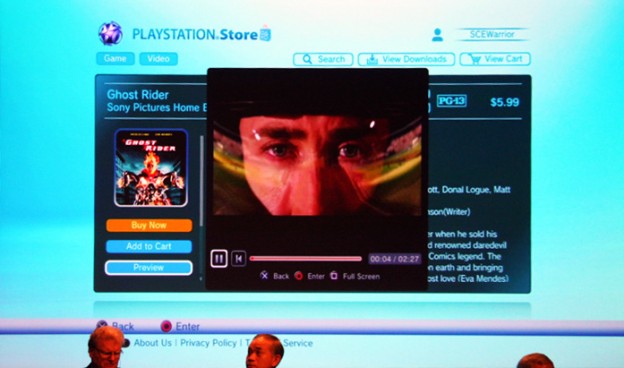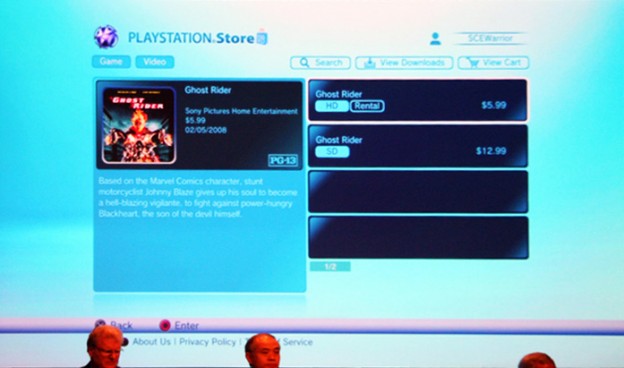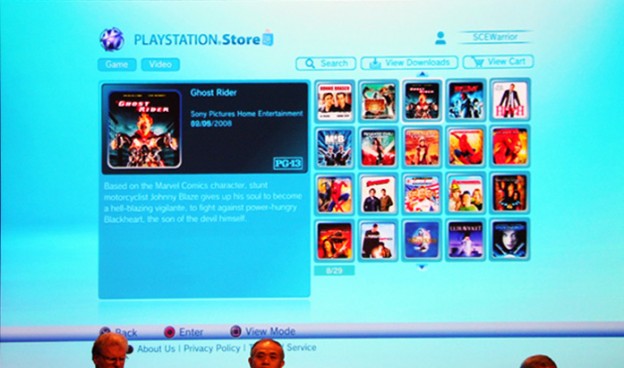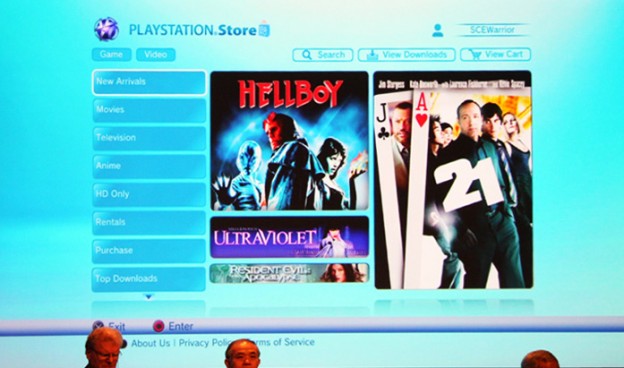 Shots taken and rejigged from Watch Impress...
---